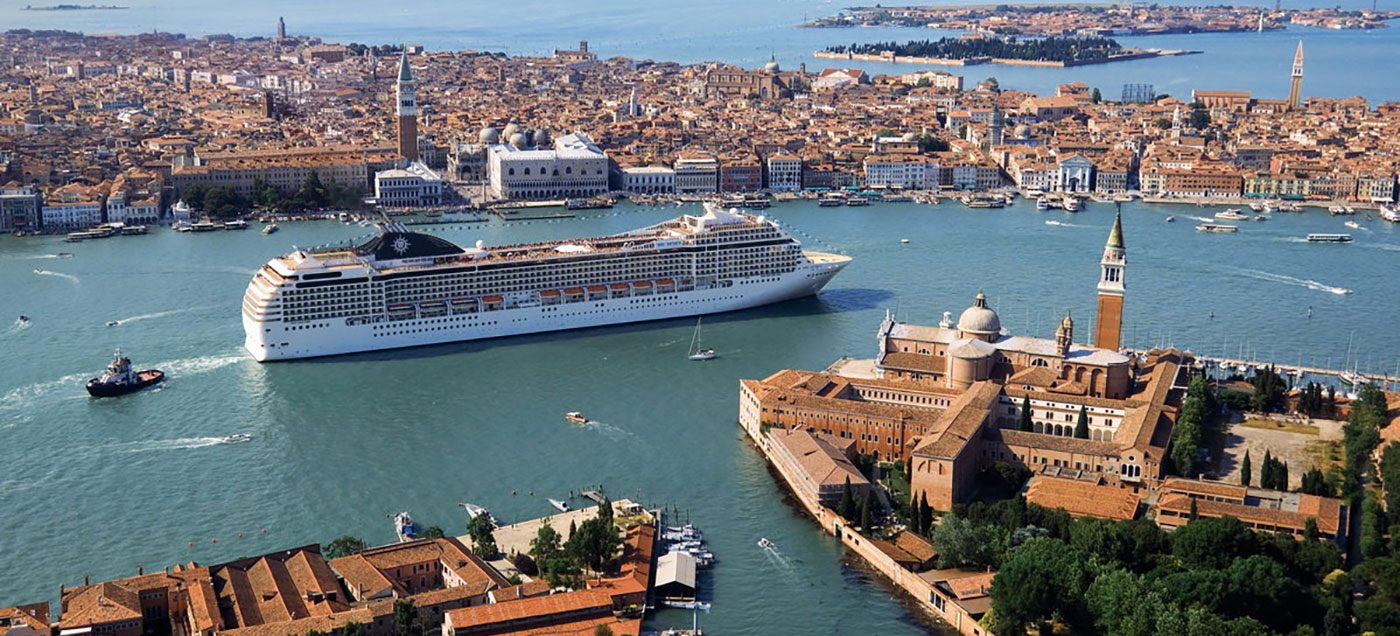 Short of sleeping on a park bench, there is no more affordable way to see Europe than cruising. On the cheapest cruises, you and your partner can travel for less than $100 per night, and you get a comfy place to sleep, transportation between multiple destinations, and all the chocolate-dipped strawberries you can eat.
One of the optional expenses on a cruise is shore excursions. These can make sightseeing easy and efficient, saving you the time and hassle of figuring out how to get into town on your own. Picking shore excursions in a limited time frame, and on a limited budget, can be challenging, but certain excursions have earned a place on everyone's cruising bucket list.
Follow me
Keep up with my latest adventures
Agrigento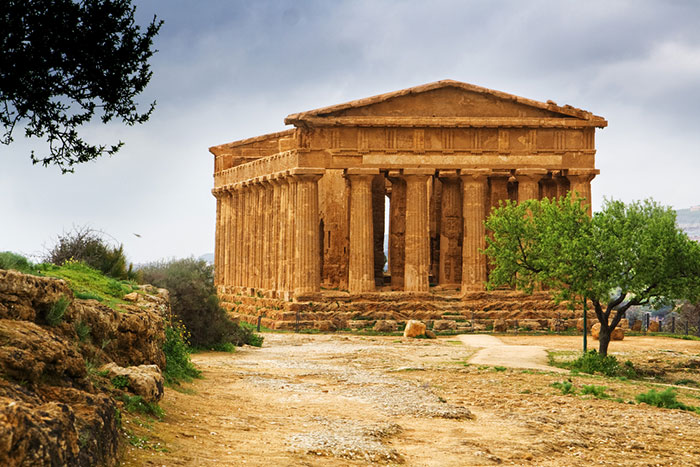 The Valley of the Temples (Valle dei Templi) is a famous archaeological site in Sicily housing some of the best preserved Ancient Greek ruins in the world, especially outside Greece. Agrigento, in which they are located, had been a Greek colony since the 6th century BC. Really more of a ridge than a valley, the Valley of the Temples is mainly comprised of the beautiful ruins of nine sacred temples.
Alghero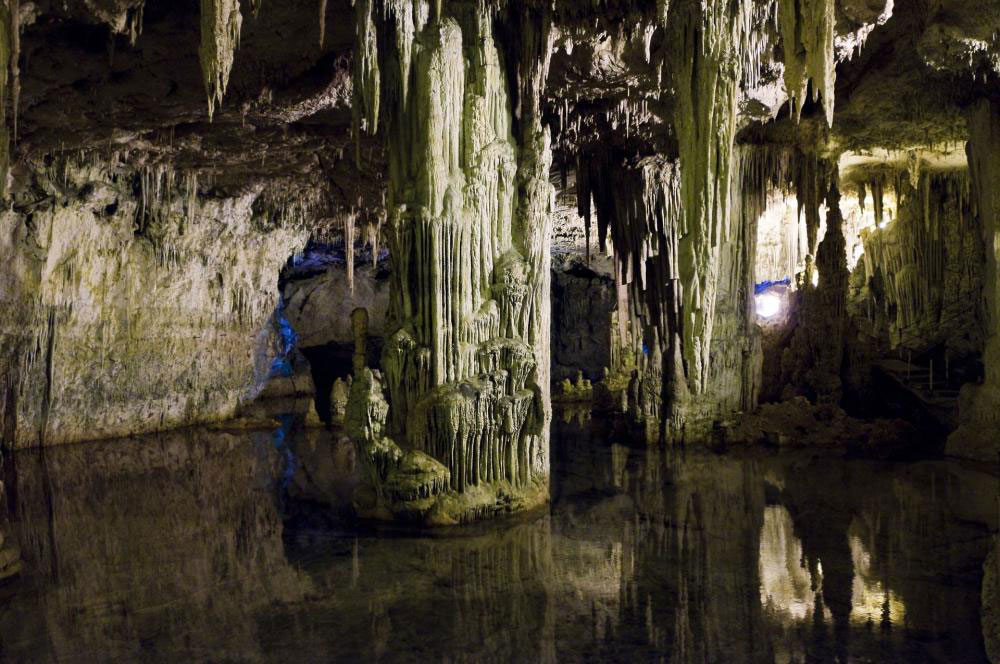 In the 18th century, a local fisherman from Sardinia spotted an opening in a cliff side while fishing off the coast. The opening, which is generally a meter above sea level unless waters are rough, turned out to be a beautiful grotto featuring an abundance of giant stalactites and stalagmites. Named after the Roman god of the sea, the local legend has since become a tourist attraction.
Amalfi - Capri - Naples - Positano - Sorrento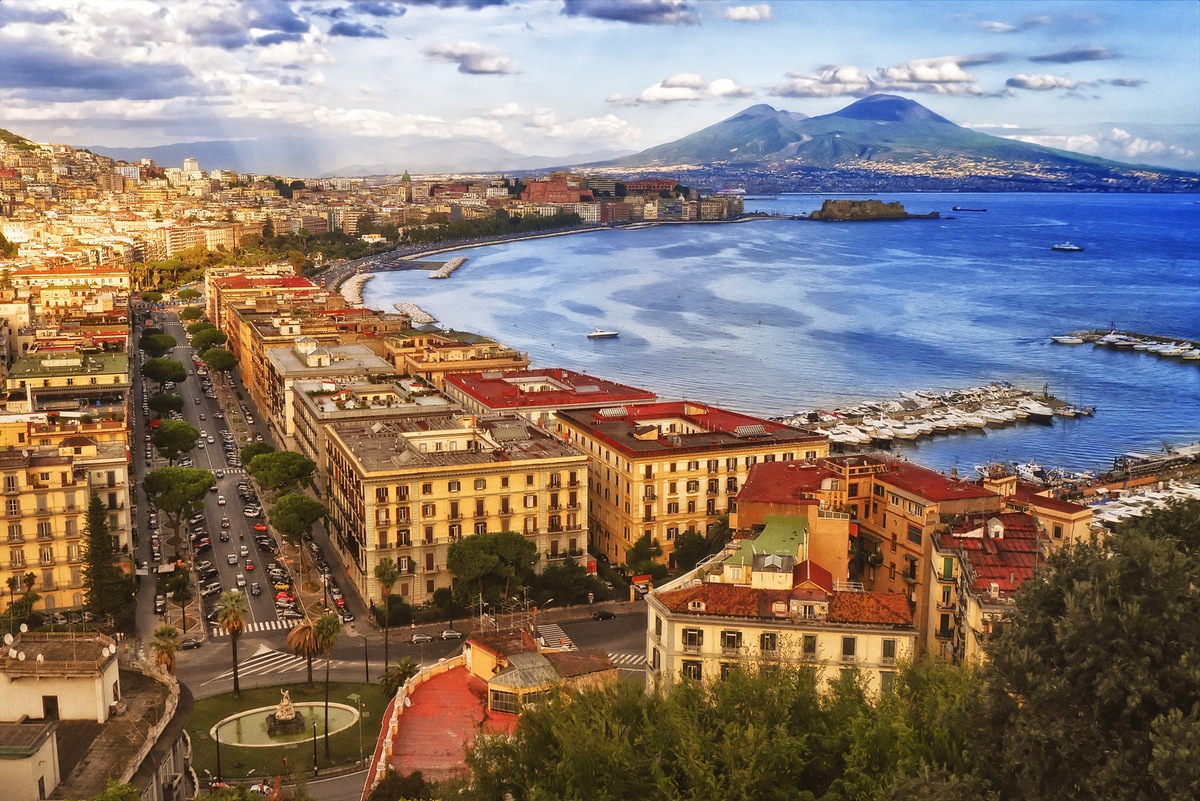 Naples, Italy, is a popular port of call for many Mediterranean cruises. It's the birthplace of pizza, and one of Italy's most historic cities. One of the most popular shore excursions is the Pompeii, Sorrento and Capri tour, which lets visitors get acquainted with three of Naples' most famous attractions. The first stop is Pompeii, the ancient Roman city destroyed and buried by a volcanic eruption in A.D. 79. The city was buried under some 60 feet of ash by Mount Vesuvius and, when it was finally found and unearthed, gave modern historians an up-close look at ancient life. Pompeii is just a half-hour drive from the port of Naples. The next stop on the shore excursion is the small bayside town of Sorrento, which offers spectacular views of Naples from across the bay. Then it's off to Sorrento Marina for a 25-mile boat ride to the Isle of Capri, where visitors are taken on a ride in the funicular (steep railway) up to Capri Town for a tour of Augustus Gardens and some shopping in the Piazzetta. For tours, contact Sorrento Coast Limo & Benvenuto Driver.
Catania - Messina - Taormina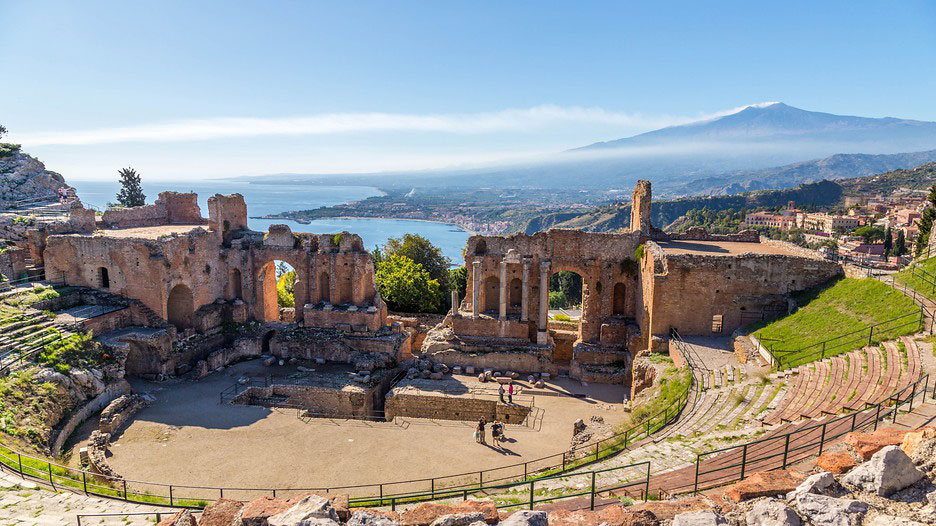 Taormina ("the jewel of Sicily"), Catania (the second city of Sicily which lies beneath Mt. Etna) and Syracuse (Siracusa in Italian, "the greatest Greek city and the most beautiful of them all", in the opinion of Cicero) are 3 perfect base points to explore the Eastern side of the Island and 3 great sicilian towns where to stay in Sicily. Mt. Etna volcano, Aeolian Islands, Ortigia, Taormina and its ancient Greek theater, Ragusa and Montalbano locations, the land of the Cyclops, Savoca and Godfathers locations, Villa Romana in Piazza Armerina, Alcantara Gorge are some of the stunning beauties and places to visit in Sicily.
Civitavecchia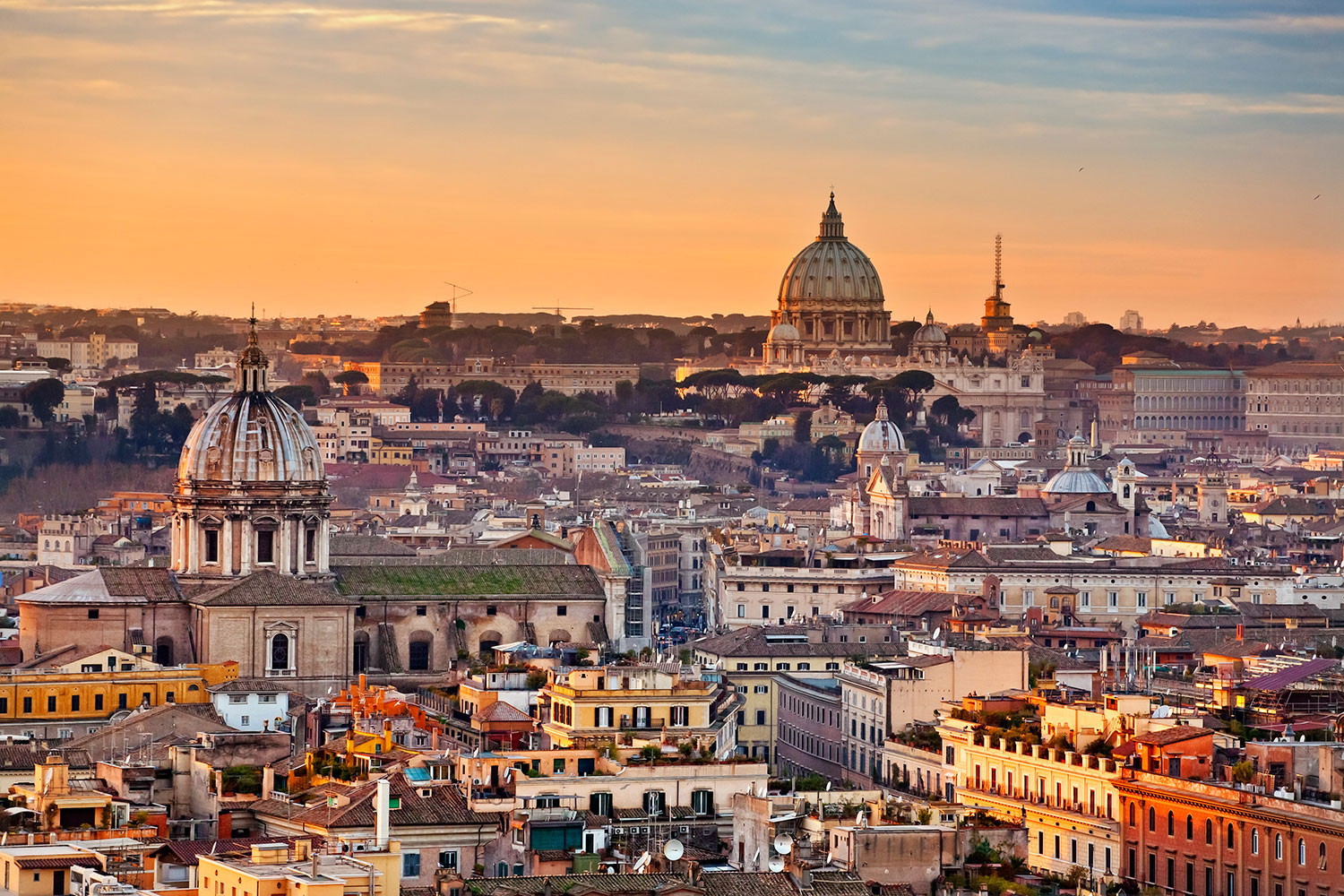 From the port of Civitavecchia, Italy, visitors can go on a popular shore excursion to Rome. The tour begins in St. Peter's Square, where visitors can see St. Peter's Basilica and the Pieta, Michelangelo's masterpiece. A private coach then takes guests to the Vatican, driving along the Tiber River with views of the remains of the Imperial Palace and Circus Maximus, as well as the Forum. Next comes a visit to the Colisseum and a drive by Venice Square, the historic heart of Rome. After lunch guests get free time to explore Rome on their own before heading back to the ship. The entire shore excursion lasts 10 hours, so there's plenty of free time.
Livorno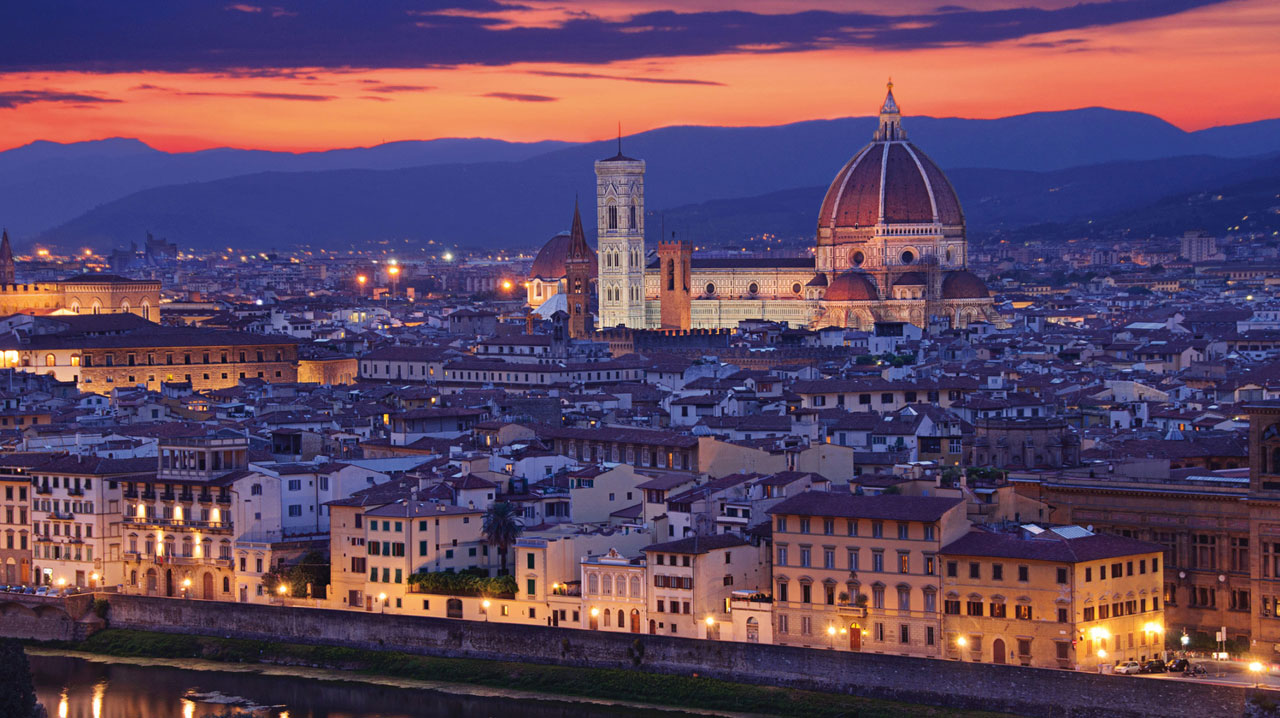 Livorno is the gateway port to cypress-studded landscapes, rolling hills draped in vineyards and cities crowned by some of the world's greatest masterpieces. Typically, however, cruise ships dock for only one day in Livorno, limiting the options available to cruise passengers. With a half dozen or more shore excursions from which to choose, the cruise passenger visiting Livorno will need to choose a single shore excursion — often at the expense of other experiences that could have been equally as enriching. Many cruise passengers choose to visit Florence, for example, passing up Cinque Terre, where five picturesque villages cling to seaside cliffs. Others forego charming medieval towns such as Lucca, Siena or San Gimignano. Some skip the castles in Chianti; and others miss Pisa, with its leaning tower and UNESCO World Heritage monuments. Visit Tuscany Taste Tour.