I visited the last remaining "Shangri-La" on Earth.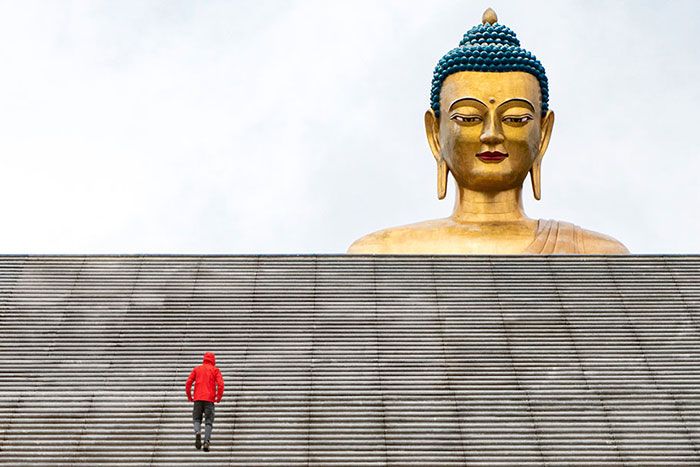 Bhutan is the last great Himalayan kingdom. It is a remote land of myth and legend, shrouded in mystery and home to ancient teachings.
It is the only country to officially adopt Gross National Happiness instead of Gross Domestic Product (GDP) as the main development indicator. The government even set up a Ministry of Happiness.
It is a country ruled by a monarch who had freely given up his power to usher in democracy. A place where teachers are the highest-paid civil servants and the Prime Minister spends his weekends working as a surgeon.
And it is said to be the last remaining "Shangri-La" on Earth.
Can it all be real?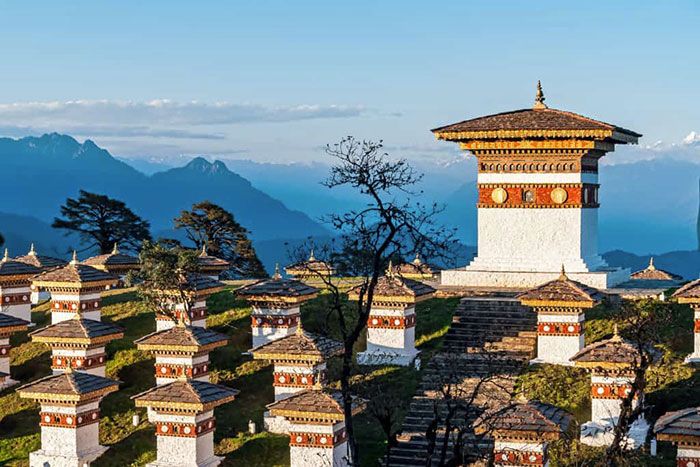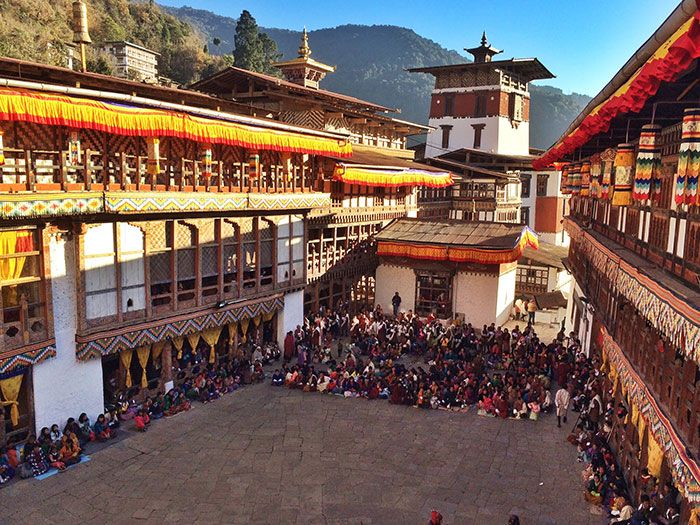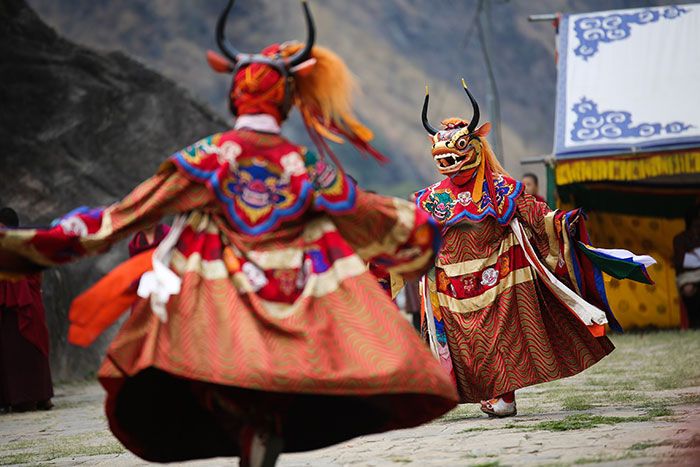 In July 2019, I decided to travel to Bhutan to see for myself.
This is my trip in photos.
Follow me
Keep up with my latest adventures
There are flights from only 5 countries: Nepal, India, Bangladesh, Thailand and Singapore.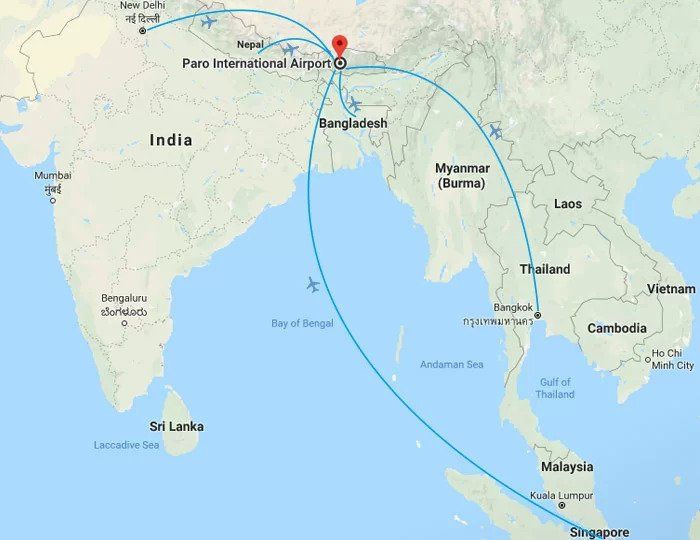 All flights arrive at Paro International Airport, said by some to be the most dangerous landing in the world.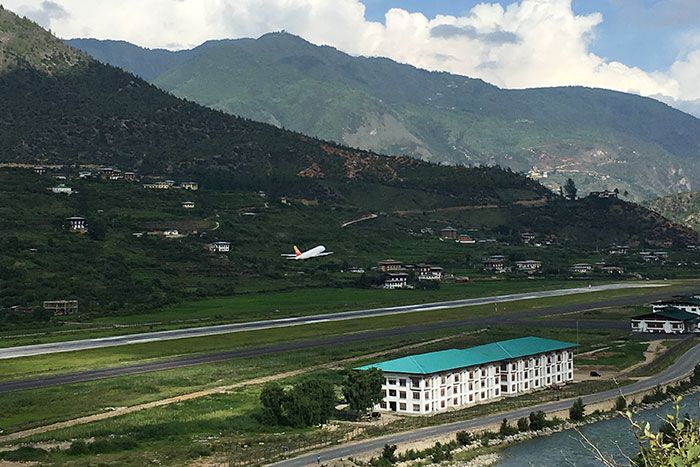 But first, let's get this out of the way...
Bhutan is expensive.
Bhutan has the highest tourist fee of anywhere in the world.
The country prides itself on a sustainable approach to tourism. They focus on attracting high-end visitors and environmentally responsible tour operations.
To protect Bhutan's environment and culture, the government placed a minimum fee of $250 per person per day for tourists.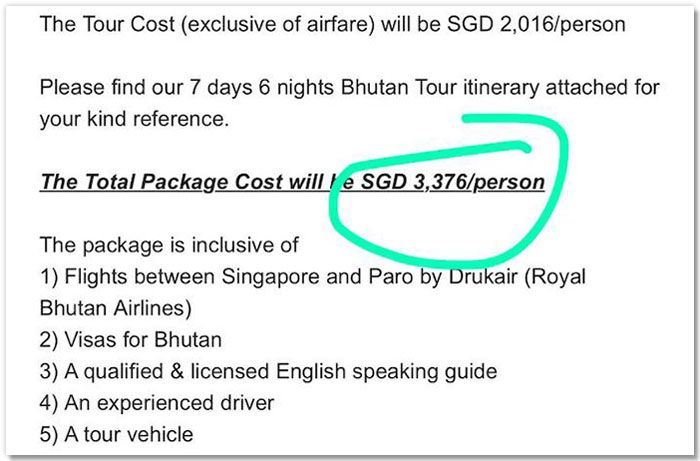 But it can be a good value. The fee covers everything – hotels, meals, private transport, a driver and an official guide are all provided.
No cramming into a tourist bus with 50 other people. You could sightsee for 6 hours a day, or 16 hours a day – whatever you prefer.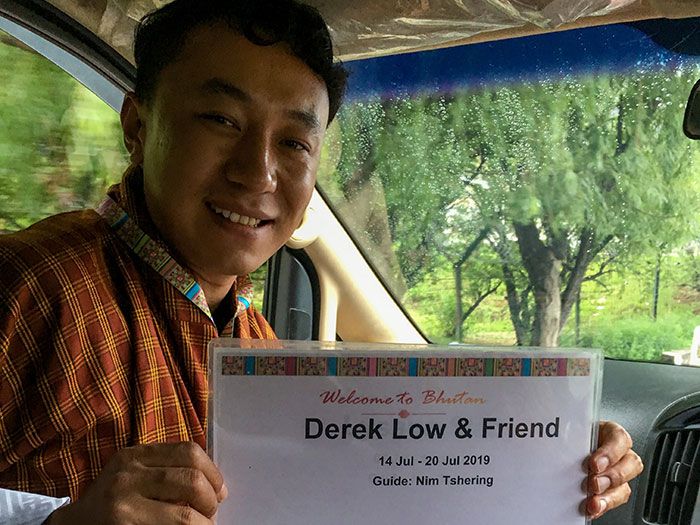 The private tour allows you to do whatever you want on your own schedule.
Want to get a beer with your guide? Sure.
Interested in milking a cow? I did that.
It's also worth noting that one-third of the tourist fee goes directly towards government programs providing free education and healthcare.
---
From Paro airport, it's 1.5 hours to the Bhutan capital of Thimphu.
Bhutan has preserved its rich cultural identity throughout years of isolation. Tourism was only allowed less than four decades ago.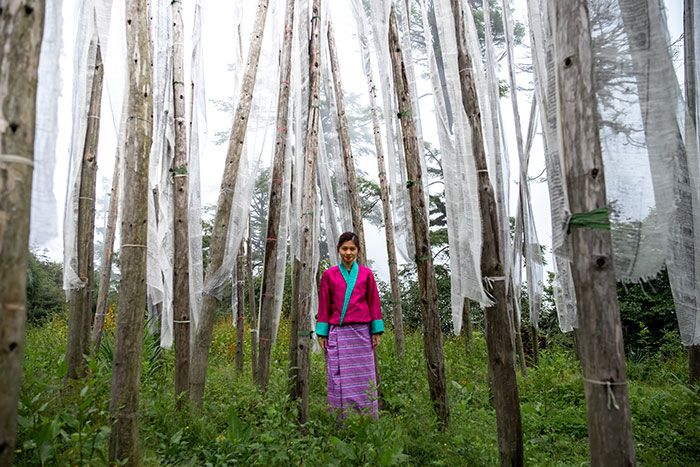 The country is undeveloped in an intentional way. The people like to keep their traditional Buddhist lifestyles and choose to modernize minimally.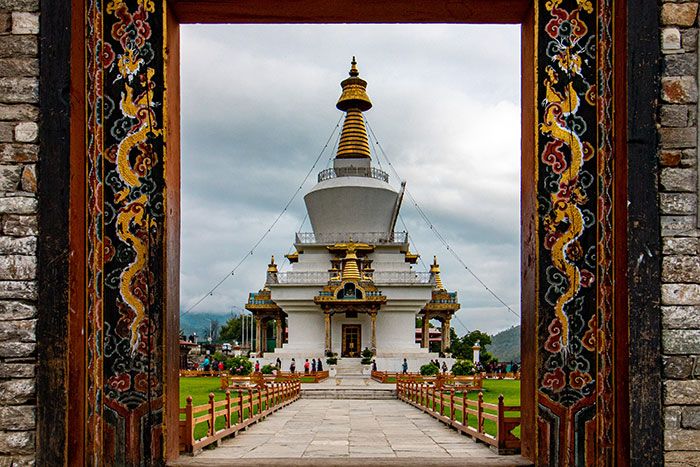 There are no traffic lights in the entire country. And also no Starbucks, no KFCs, and no McDonald's.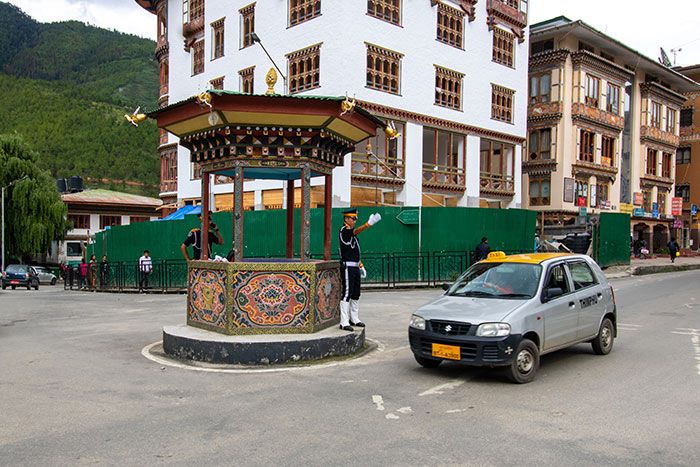 Fun fact:
TV and internet were banned until 1999. In fact, Bhutan was the last country in the world that started using television.
By royal decree, all buildings must be constructed in traditional Bhutanese architecture. And that includes homes, hospitals, banks, and even airports.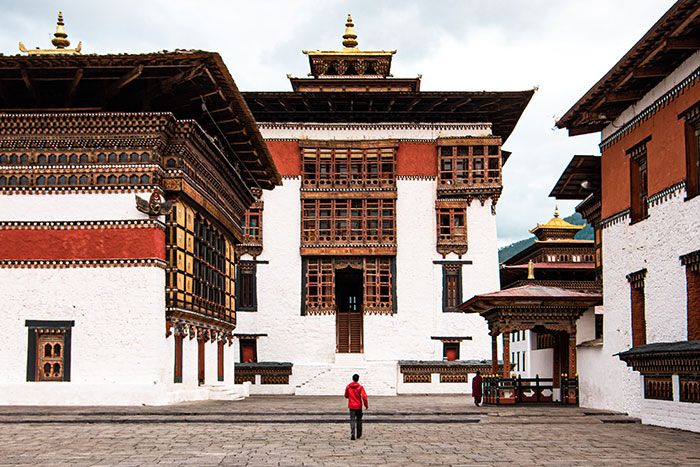 Bhutanese wear their national dress proudly. The male Gho and female Kira dresses are always worn for school, work, and weddings.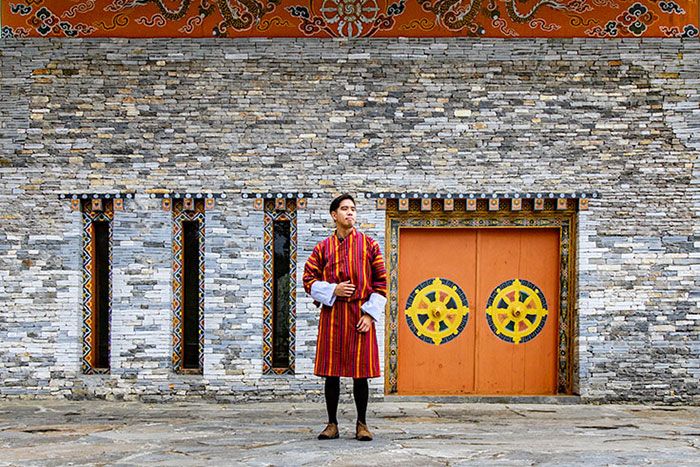 And the national sport? Archery, of course. Competitions are held throughout the country at most weekends.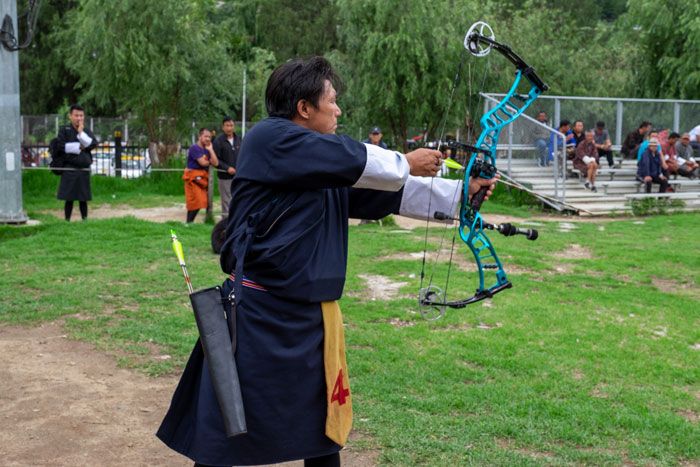 ---
From Thimphu, we drove 3 hours to the old capital of Punakha.
We stopped by a small village called Sopsokha where there's a certain... phallic obsession.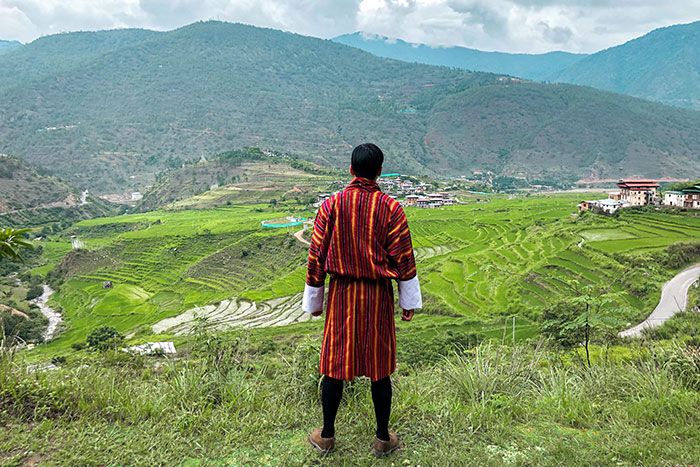 Here, you'll find homes covered with paintings of penises.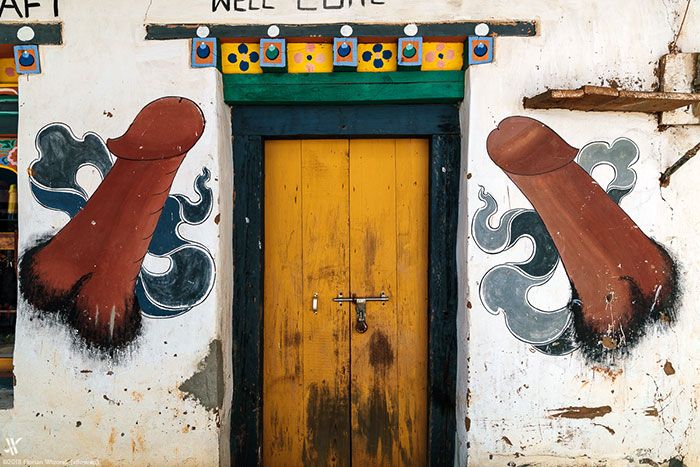 In Bhutan, even government offices display dildos in the corridor.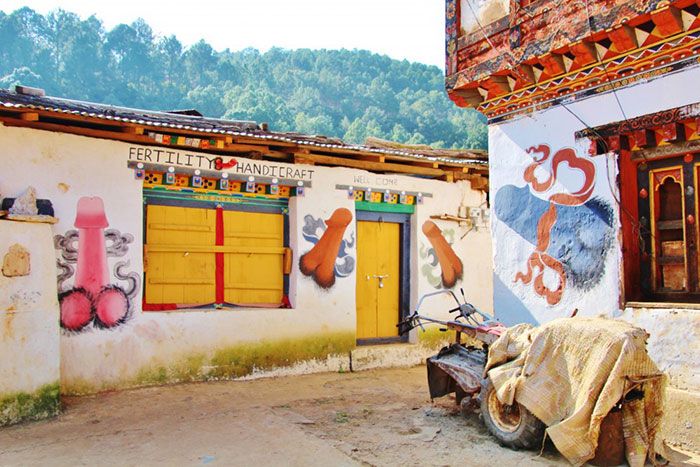 Fun fact:
Phallic worship is a nod to Drukpa Kunley, a 15th-century saint who travelled the country teaching Buddhism — via the bedroom. This earned him the nicknames like "The Divine Madman" and "The Saint of 5,000 Women".
The country is dotted with magnificent dzongs. Within these ancient fortresses are temples and government offices.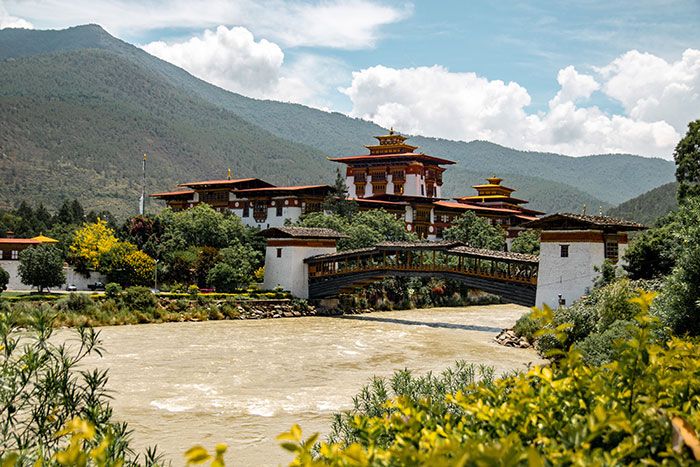 In the 1400s, a Bhutanese monk built 58 of these spectacular iron chain bridges.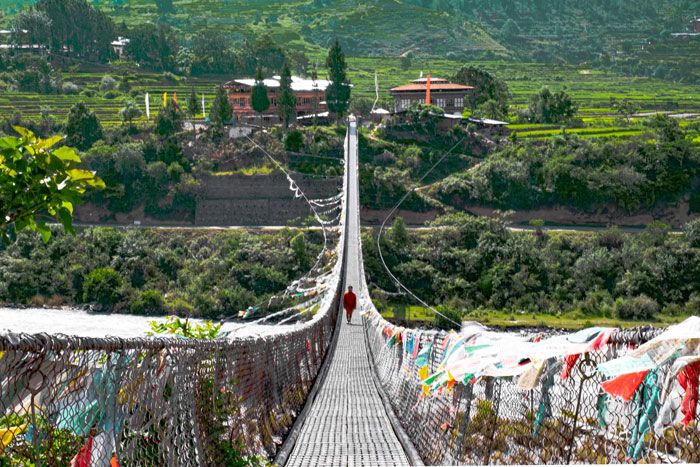 ---
In a world looking for new ideas, Bhutan is already called the poster child of sustainable development.
Bhutan's constitution specifies that at least 60% of the country must remain forested, making it the only country in the world that absorbs more carbon than it emits.
In 2015, Bhutan set a new world record by planting 50,000 trees in just one hour. The country then celebrated their newborn Prince by planting another 108,000 trees.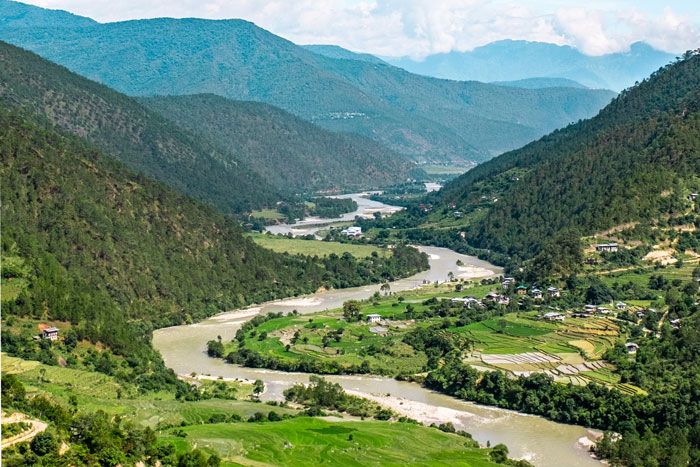 It's already the world's only carbon-negative country and is set to become the first fully organic nation by 2020.
Fun fact:
Gangkhar Puensum (7570m) in Bhutan remains the highest unclimbed mountain in the world after the country protected all peaks above 6000m.
---
Finally, we made it back to Paro.
Paro Taktsang is the most recognized and visited monument in Bhutan. The temple was built in 1692 and has earned the nickname, Tiger's Nest.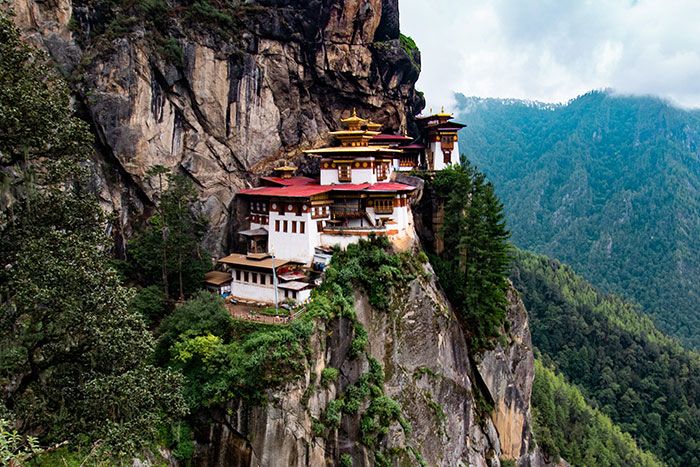 For my last night in Bhutan, I got to stay at the incredible COMO Uma Paro.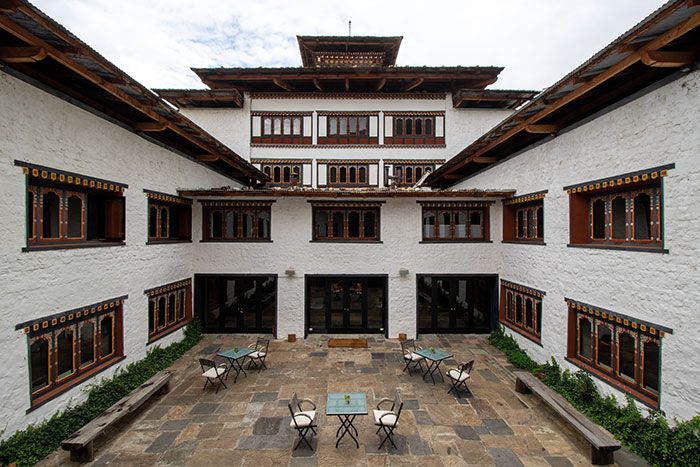 The intimate, 29-room resort offers daily yoga sessions and the best spa massage I've had in my life.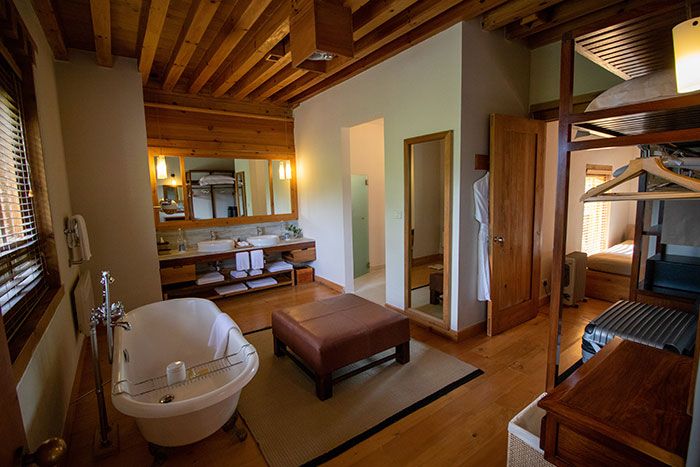 RECOMMENDED
Best Hotels
COMO Uma Paro
Zhingkham Resort
---
Epilogue
Simply put, Bhutan is the most unspoiled country I've been to.
The government has allowed tourism to provide the highest value possible, without having to deal with millions of tourists. Bhutan wouldn't be the same if it were overcrowded with tourists.
Villagers lead a simple existence without the frills of modern life. You'll find semi-nomadic herders who depend on their yaks for meat, cheese, clothing and more.
Walking around town, no one honks at you and everyone is at peace. You can feel it.
Above all, there's the Bhutan royal family...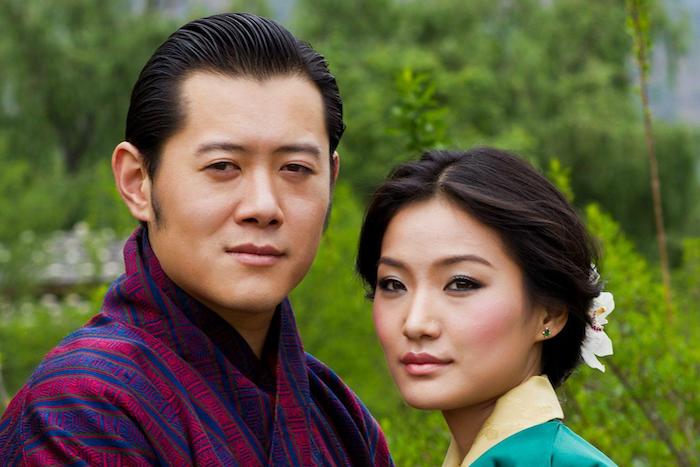 They look like real life Disney characters.
The King of Bhutan is the Elvis Presley of Asia. Queen Jetsun Pema is the Queen of Bhutan. Her title translates literally to the Dragon Queen.
If it's not "Shangri-La", it's as close as it gets.