I travel to Bolivia to see the world's largest salt flats — and it's absolutely surreal.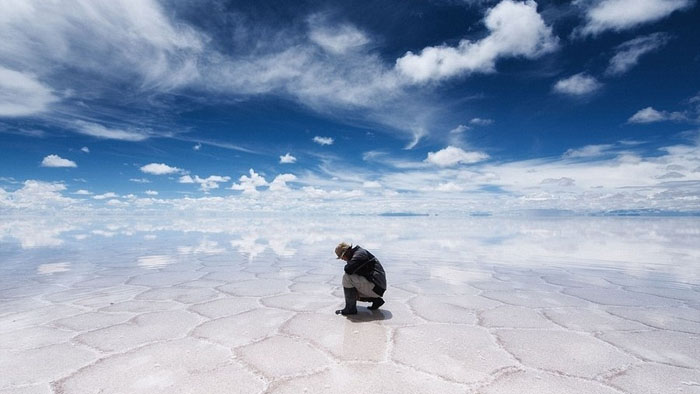 This is Salar de Uyuni in Bolivia, the largest salt flats in the world. Imagine an area — even larger than some countries — that is blanched completely white and so flat that the variance in height from any single point to another is less than a meter.
Every year, this incredible landscape is covered with a thin layer of water. When that happens, it turns into the largest mirror on the planet and the results are mesmerizing.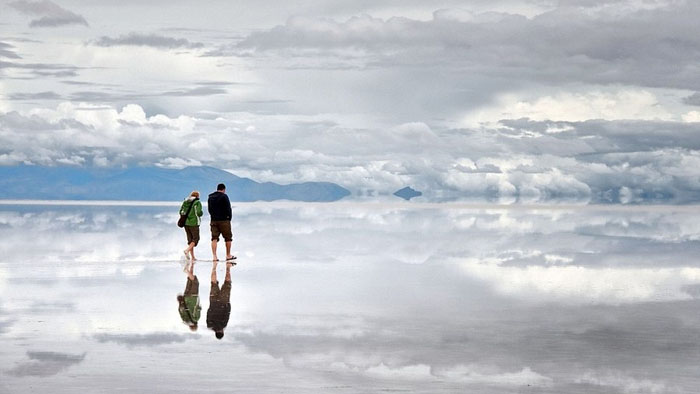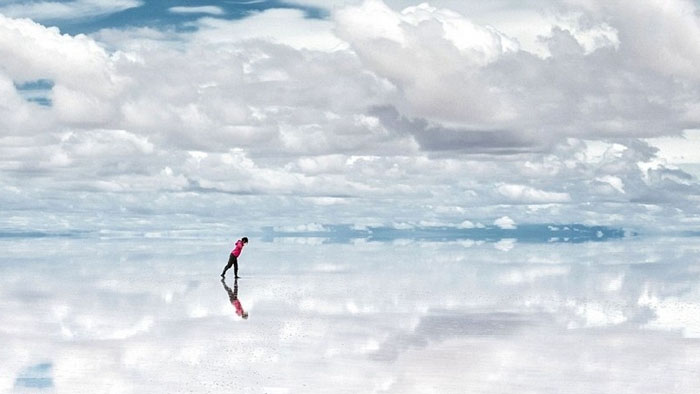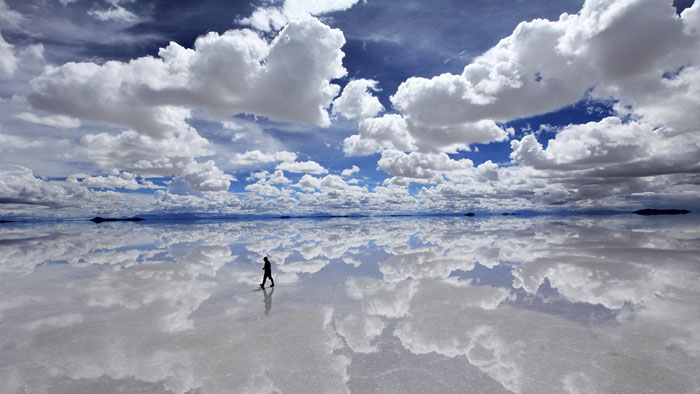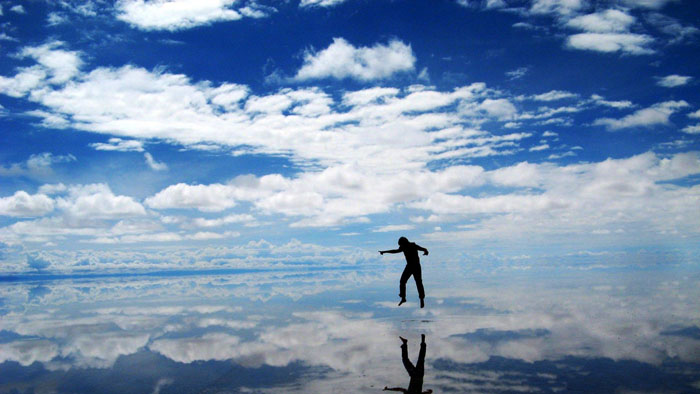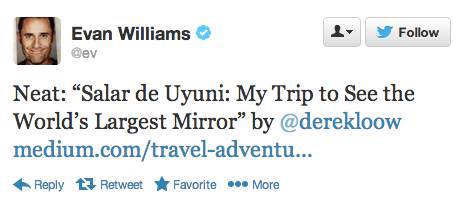 This story was tweeted by Twitter co-founder Evan Williams in 2013 and became one of the first viral articles on Medium.com.
Follow me
Keep up with my latest adventures
In March 2013, I set aside some savings and went to see it.

This is my trip in photos.
---
We landed at Uyuni airport with absolutely no plans, no bookings.
One does not simply walk into Uyuni and rent a car. So we found a guide and transport to take us out.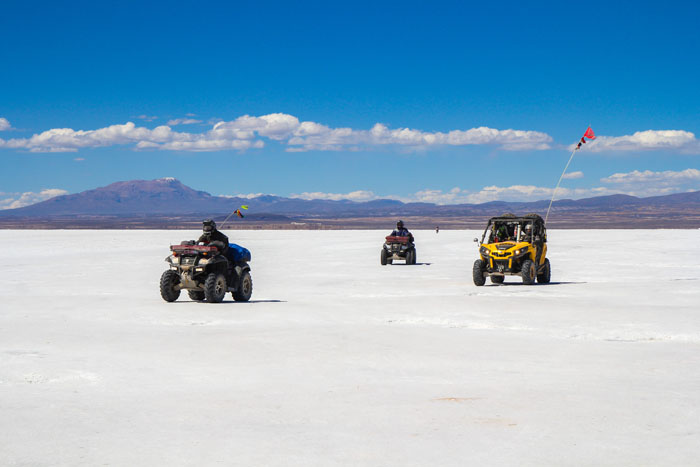 Haha just kidding. We got a shitty SUV, which would later get stuck in the sand for 5 hours.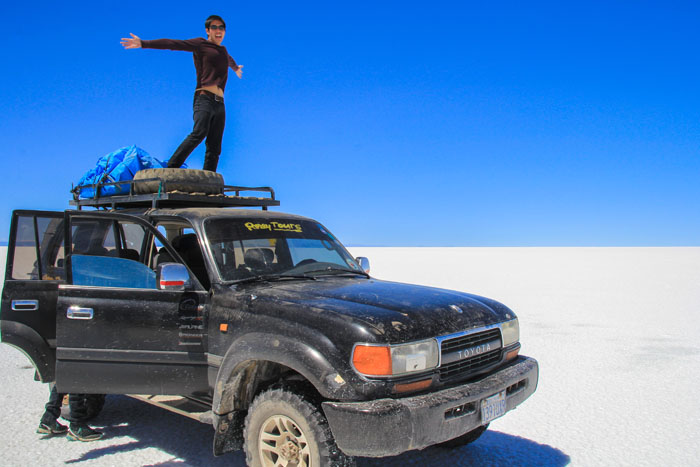 The salt flats stretch to the horizon in every single direction. There's a massive body of salt water under it.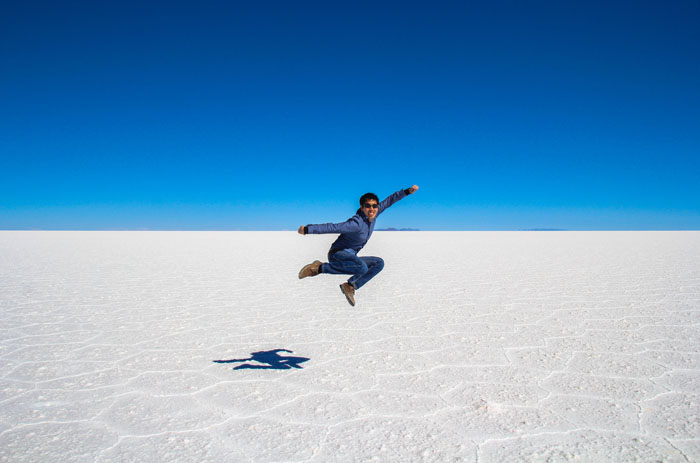 There was no intelligent life to be found under the surface.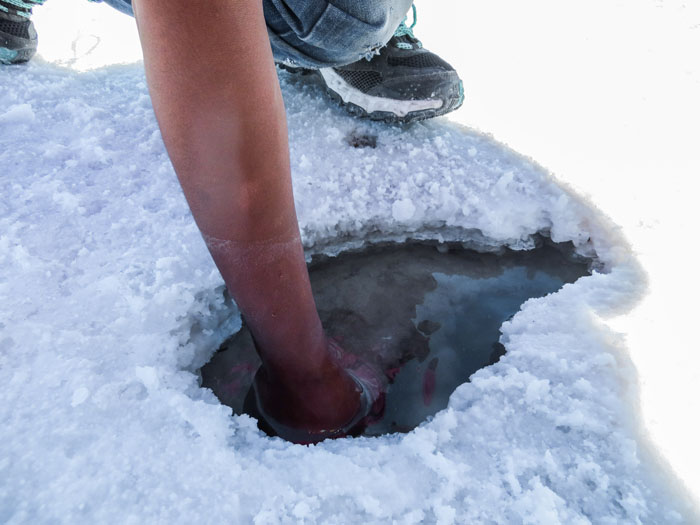 And none above as well.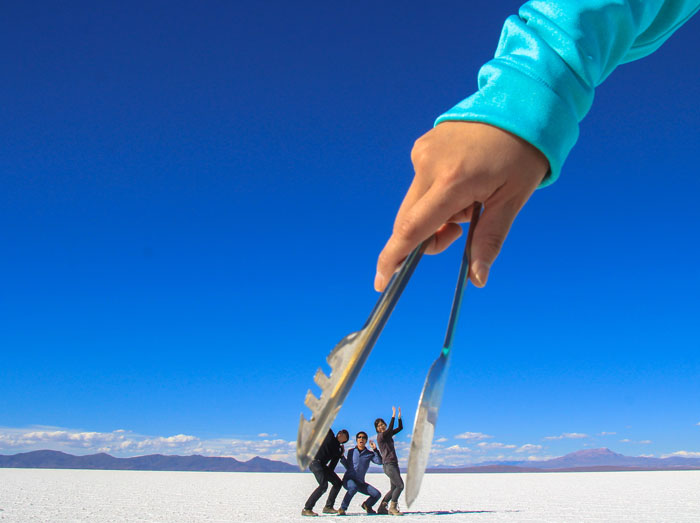 You can get creative in photos with the vast, flat expanse of the landscape.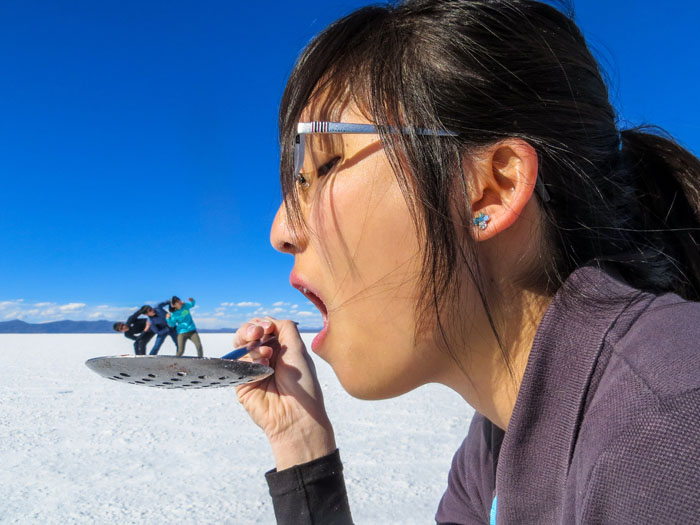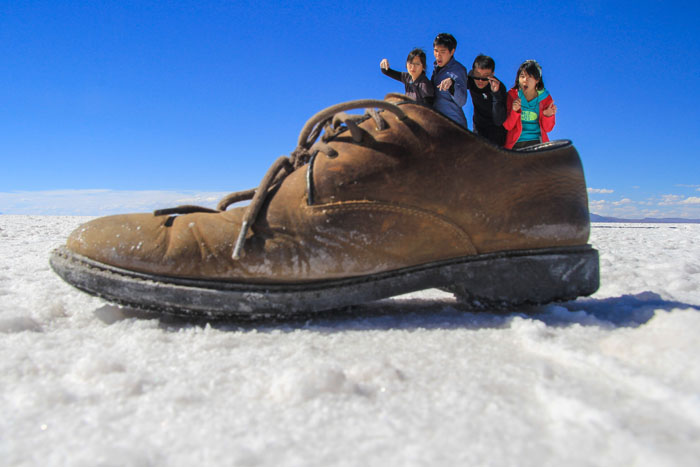 A bizarre island of giant cacti pops up in the middle of nowhere. Literally.


Where's the famed mirror effect, you ask?

We had to look around for the just right amount of water cover.
Nope, a bit too much.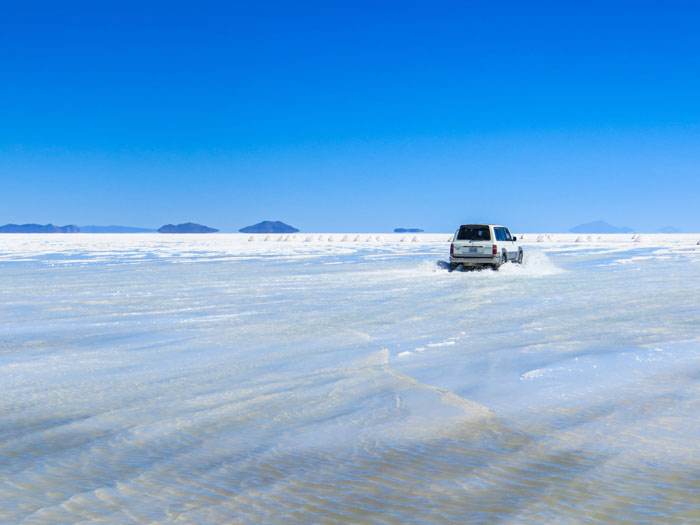 Looks promising…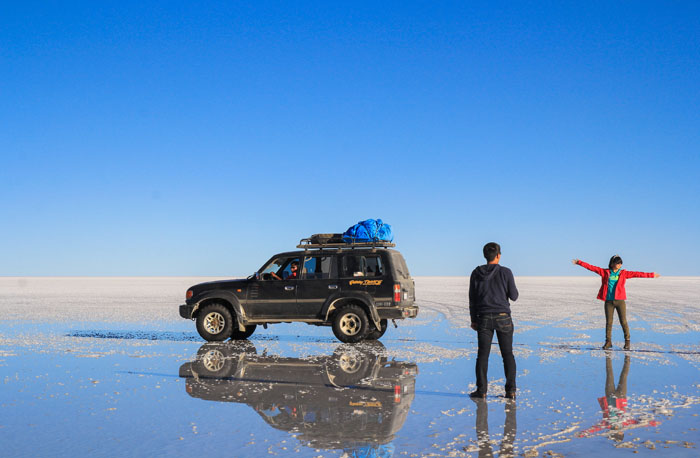 And then, this.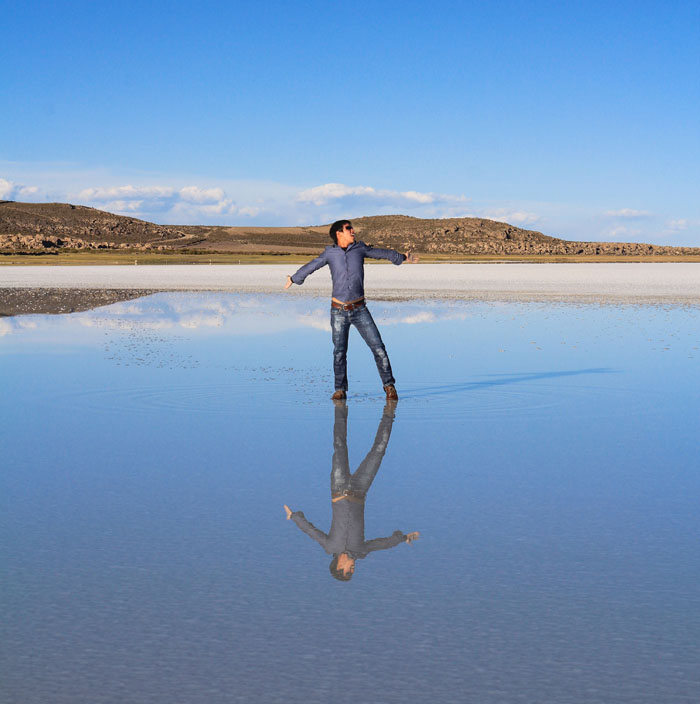 Note: the effect looks better when you have clouds and a less shitty photographer than me.
When you had enough of the salt flats, you can check into your, well, salt hotel of course.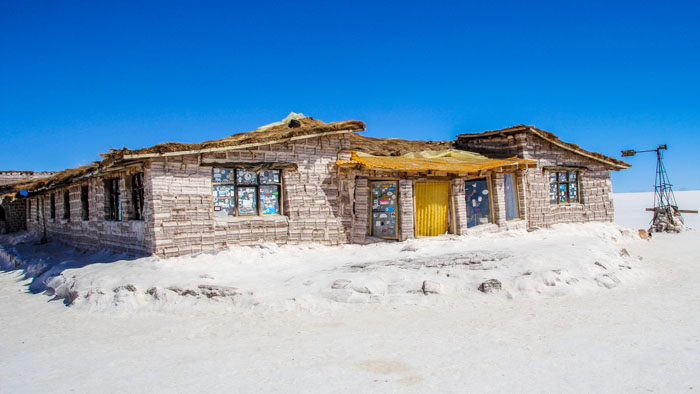 Unconvinced, I licked the wall and found it to be sufficiently salty.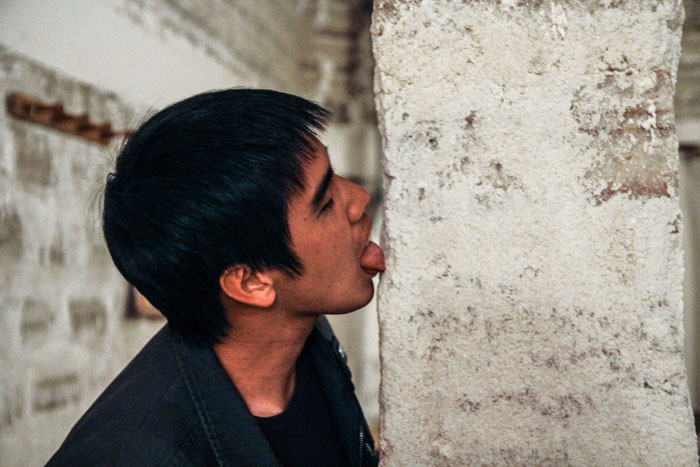 No shit, it's really salt.
There are salt couches.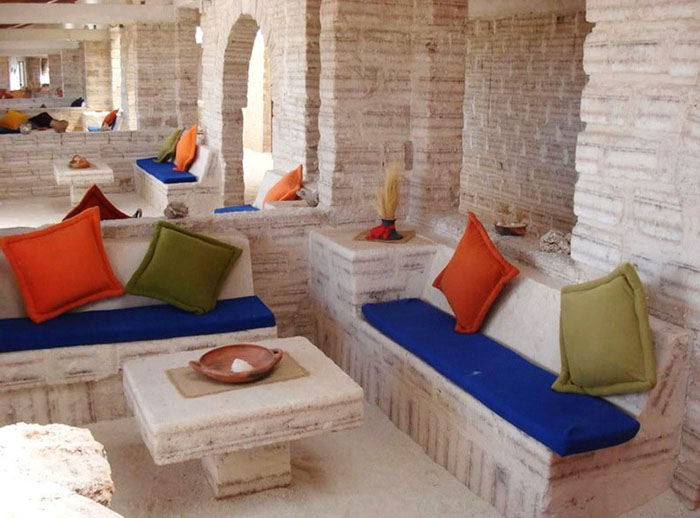 My salt room.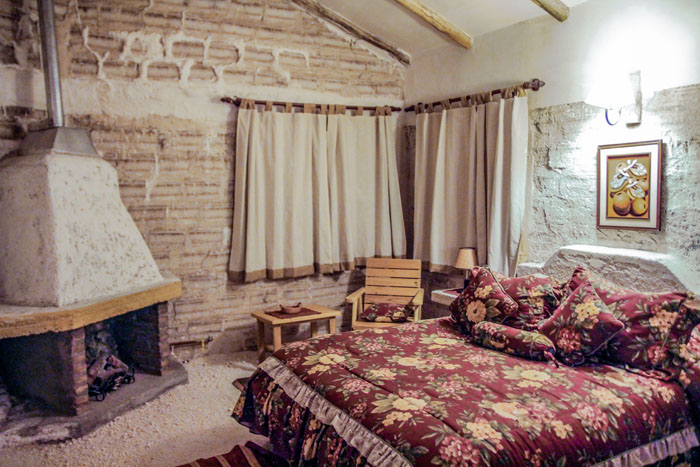 There's also a salt restaurant.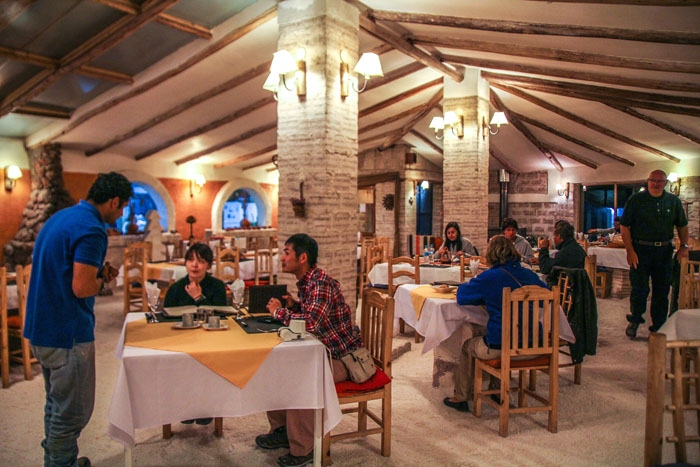 At night, when the temperatures drop below freezing point, the worst thing you can do is to stay indoors.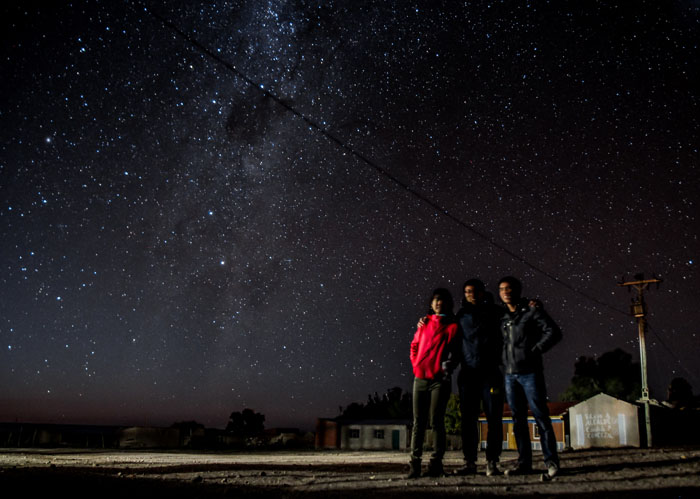 ---
How much did it cost me?
$630, give or take.
| How much? | For what? |
| --- | --- |
| $280 | Flight from La Paz to Uyuni (round-trip) |
| $300 | Private tour for 2 days |
| $50 | Luna Salada salt hotel for 1 night |
| $630 | Total |
Prices are per person. This is a reasonable estimate and you can do it for much less.
Of course, don't just fly in for a 3-day trip in Uyuni. After touring Salar de Uyuni, extend the trip by spending more time in Bolivia, Chile or Peru.
One last thing…
Bring a pair of waterproof shoes that you don't mind tossing into the trash.