I've found the best way to get the lowest flight prices on the internet—and it actually works.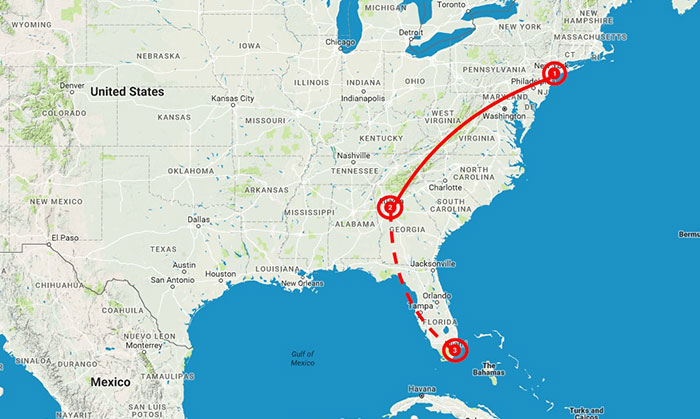 "Derek, how do you find the cheapest flights?"
"What's the best website to look for cheap tickets?"
"Hey, where's that $20 you owe me?"
These are some of the most common questions I get from my friends. As a travel writer, I've tried hundreds of travel websites all claiming to have the lowest prices on flights. What I've found is that there's hardly a reliable website that consistently shows the cheapest airfares.
So when I finally stumbled upon a service that actually delivers on that promise... I was completely staggered.
Follow me
Keep up with my latest adventures
They're called Flystein, a relatively unknown website that could really use a PR agency.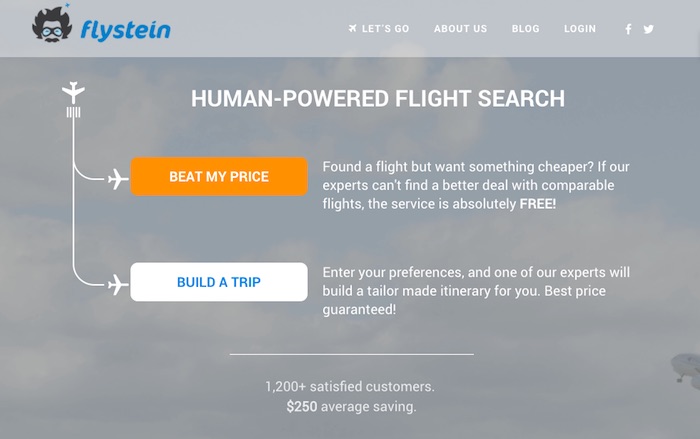 Their tagline is "human-powered flight search", which presumably involves a team of lowly-paid overseas workers.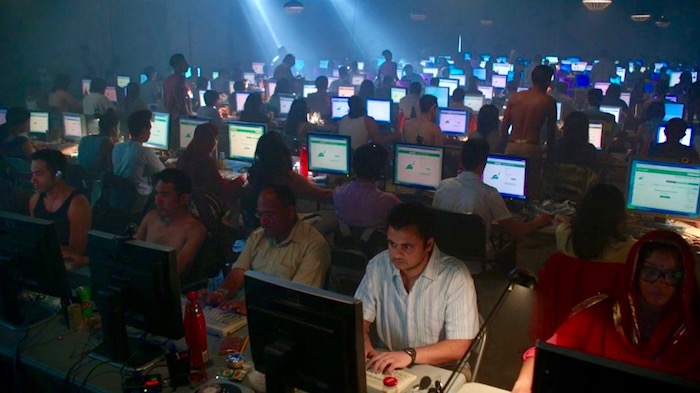 Image via HBO
But in reality, they're a team of lowly-paid overseas workers... drinking margaritas on a beach in Thailand.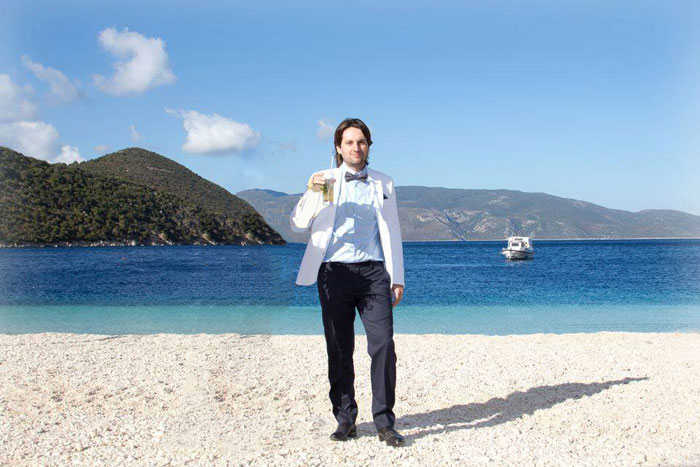 An actual photo of a Flystein team member.
The premise is simple: you pay a fee and they track down the cheapest flights for you.
Their team is made up of professional travelers who have figured out how to travel the world for cheap. They claim to be able to beat the lowest price that you manage to find for flights.
Unconvinced? You have good reason to be. Conventional wisdom says booking a vacation yourself will save you a lot of money — but conventional wisdom isn't always right...
The Test
In January 2017, I had last-minute plans to visit Singapore. I decided to pony up $49 to give Flystein a shot. I made my request through their website and was assigned to my own personal travel expert.
My name is Vlad. Thank you for trusting Flystein with your flights.

To get the best prices, I did an extensive search for the cheapest tickets first so Vlad would have a price to beat. I ran the search on Kayak, Google Flights, and Skyscanner.
Kayak: $827
Google Flights: $827
Skyscanner: $823
At this point, I was surprised at how good the prices were. What's even better was that I would be flying on non-stop direct flights.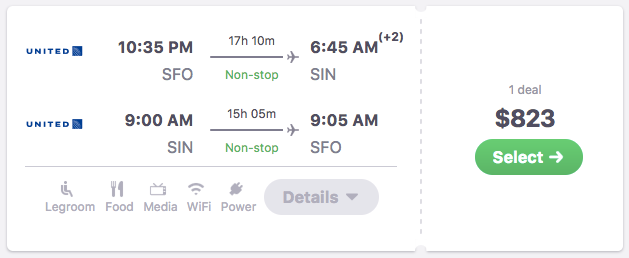 Why is "legroom" advertised as a perk?
Feeling pretty smug with my own findings, I provided the information to Vlad. $823 was the price he had to beat.
To make it even more difficult for him, I added a requirement that I wanted to be the same direct flights without stops. I explained that I wasn't interested in spending hours of my life at some airport in China with no WiFi just to save a few dollars.
Vlad delightfully responded that he had taken up my impossible task:
I have started working on your request and will come back to you soon with an itinerary option for you.

Two hours later, Vlad came back with an update.
I found the same flights for $250 less.

...wait, what?
"How's that even possible?!" I shouted at my computer screen.
Vlad tried to calm me down with some ancient Russian wisdom:
You can often save a lot with flights between USA and Asia.

He proceeded to send me a detailed itinerary:
Jan 16    San Francisco 22:35 ➔ Singapore 06:45 (+2)
Feb 06    Singapore 09:00 ➔ San Francisco 09:05
Feb 06    San Francisco 10:40 ➔ Las Vegas 12:20
Mar 10    Beijing 07:30 ➔ Shanghai 09:50

Total     $578 per person

Note that the price listed includes all taxes and fees.

I was floored. Vlad took my original itinerary, added two flights that I won't use, and amazingly made my tickets $250 cheaper. That's a staggering 30% off my original price.
There is a little trick: 2 extra throw-away flights have been added to your itinerary in the end that you do NOT need to fly, it lowers the total price of your ticket, so you save a lot of money.

You're probably wondering at this point, why does adding two additional flights bring down the price?
Flystein basically uses flight strategies to take advantage of inefficiencies in pricing by working around the airline's fare and route systems. This is perfectly legal and the savings can be significant.
They employed two tricks here: hidden city ticketing and fuel dump. If you're interested in understanding the witchcraft magic behind them, here's how they work:
Hidden City Ticketing
A hidden-city flight is a flight where you get off at the layover rather than the final destination.
Flight prices are subject to the market and competition. As a result, a flight from Singapore to San Francisco might be $400, but a fare on the same airline from Singapore to Las Vegas with a stop in San Francisco might be $250.

So you book the flight to Las Vegas, but basically just walk out of the airport in San Francisco, because you don't need to fly to Las Vegas.
Fuel Dump
"Fuel dumping" remains a well-guarded secret among those in the know. Bloggers get hate mail for writing about it. No kidding.
Airlines use a formula to price their flight tickets, starting with a base fare and adding fuel surcharges, airport fees, and taxes. Basically, fuel dump is a ticketing strategy that removes fuel surcharges from your airfares.
The details of pulling off this trick are fairly complicated, and not for the novice. In general, it involves adding an extra, unused flight to the end of the trip.
Jan 16    San Francisco 22:35 ➔ Singapore 06:45 (+2)
Feb 06    Singapore 09:00 ➔ San Francisco 09:05
Feb 06    San Francisco 10:40 ➔ Las Vegas 12:20


Mar 10    Beijing* 07:30 ➔ Shanghai* 09:50
* Actual cities have been changed to preserve this strategy.
In my case, Vlad added a Beijing to Shanghai flight at the end of my itinerary. I'll not be anywhere even remotely close to China, but what I do know is that it made my original flights a whole lot cheaper.
The Fine Print
That said, Flystein doesn't always work.
I've since recommended the service to three friends who tested it out. For two of them, Flystein couldn't find a cheaper price. However, for the one friend that it worked, Flystein managed to save her over $400.
I reached out to Flystein and asked why they couldn't find lower prices for some flights.
Our service works best for trips that are at least $500. We tend to find better prices when people travel from one continent to another. Complex trips and round-the-world itineraries are even better.

Also, more savings are possible if:

- Passenger has carry-on luggage only
- Passenger is under 31 years old or is a student
- Flexible with nearby airports
- Flexible on dates
- Stopovers allowed

Also, Flystein is not a free service. In fact, their fees have 3 tiers: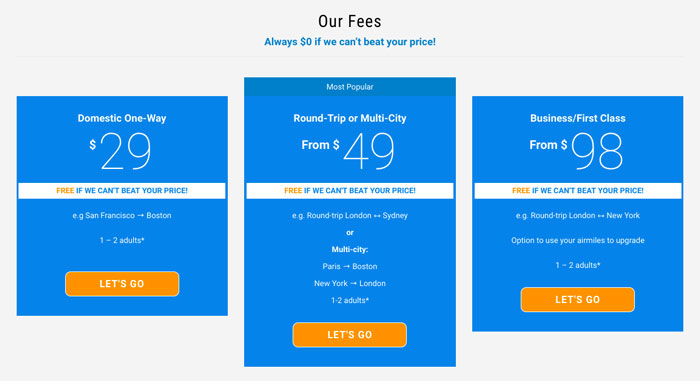 The best part about Flystein is that they offer a 100% money-back guarantee. If they can't beat the price that you've already found by greater than their fee, they'll return the fee in full. Although in my experience, the savings are typically over $200.
It's worth noting that Flystein doesn't actually book the flights for you, but simply finds you a cheaper deal and sends you a link to book it on a more established website like Expedia or Priceline. That way, you can be assured that your flight purchase was made with a trusted website.
If You Just Scrolled to the Bottom
Quite simply, I recommend using Flystein for all your flights above $500.
Even if you feel confident that you've found the best deal on the internet, you'll be surprised at what their travel experts can come up with.

I bought my flights for $578, a round-trip from San Francisco to Singapore. That's an incredible deal.
It's 100% risk-free and even if they do not find a better price, your flight prices will be checked by their experts for free. At the very least, you can be assured that you're always booking the cheapest ticket on the internet.
Basically, you'll always come out ahead.
Or don't take my word for it. You can read more reviews from other customers at their Facebook page.